Compared to every other mobile operating system, Android provides users far more features and customization options. Not only customizations, but the app availability is also quite high on Android compared to any other mobile operating system.
On average an Android user installs almost 20-40 apps on their Android smartphone. If you have been using Android for a while, then you might know that the OS wasn't made with bilingual users in mind. Let's admit, we all now know more than 1 language. However, when we set a default system locale, every app on your phone uses that region's language.
After that, every app that we install uses the default region's language. Another thing is that apps are generally written in the developer's native tongue, so, even if you choose to change the in-app language through some third-party app, it will be poorly translated.
How To Set different languages For Each of your Android Apps
So, to deal with such issues, we are going to share an easy method that would help you set different languages for each of your Android apps. Let's check out how to set different languages for each of your Android apps in 2020.
Using App Locale
App Locale is basically an Xposed module that allows users to set language on a per-app basis. Since it's an Xposed module, Android users need to have Xposed framework installed on the device. Check out how to use App Locale to set language on a per-app basis.
Step 1. First of all, you need to root your Android device because the app that we are going to discuss right here only works on rooted Android and for that see our tutorial on Root Any Android. Now after you rooted your device, download and install the app Xposed Installer.
Step 2. The very first thing that you will have to do is to install up the app named "App Locale" that is searched from within the modules tab of the Xposed Framework app i.e the root app. Now you will have to activate that installed Module or App Locale from the options that appear when you check for the installed modules tab in the Xposed app.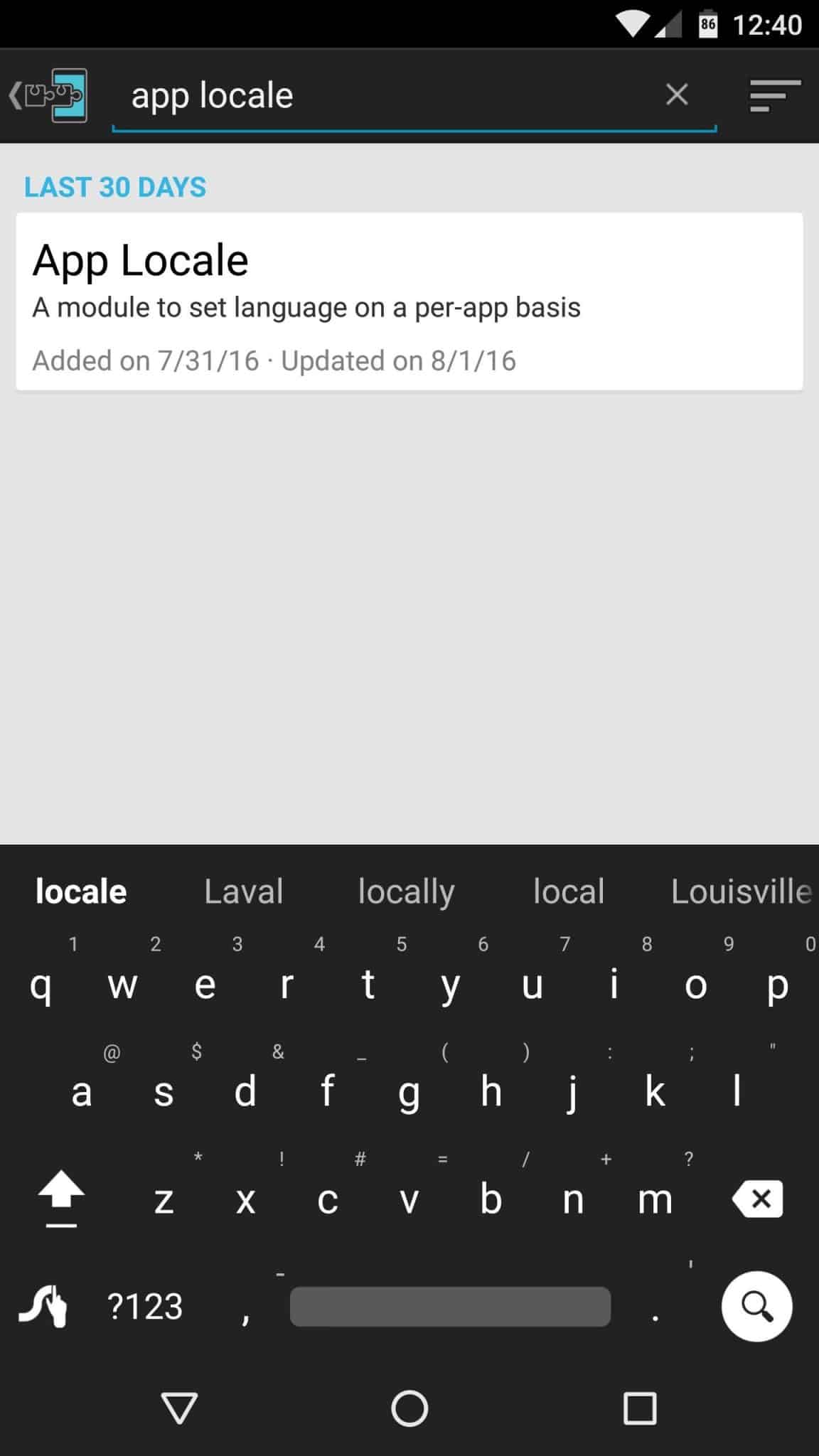 Step 3. After activating the app you will require to restart your device so as to make that module running on your device. Now open the module and you will see the list of all apps that were installed on your device.
Step 4. Choose any of the apps for which you want to change up the language and then using the app interface, select the desired language from the options and tap on the confirm button. You will now have to close the App Locale and open up the App whose language you had set up.
Now, you will be able to see up the changes of the language inside your App and all the menu texts to any basic text inside the app can be viewed in your selected language.Can I set different languages for every app?
Yes, the method shared above can be used to set different languages for each of your Android apps.Is there's any security risk attached to App Locale?
No, there's no known security risk attached to App Locale. However, Xposed modules require rooted Android, and Android rooting invites lots of security risks.
So, this is the method in which you can easily change the language of your desired Android app. I hope you liked the article, make sure to share it with others also. If you have any doubts related to this, let us know in the comment box below.